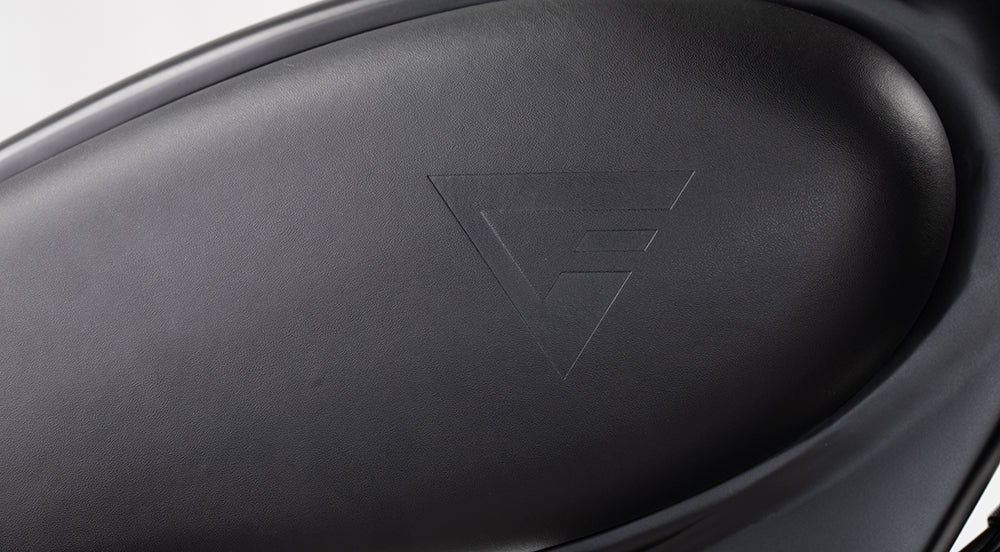 Cheetah is our best-selling electric bike. This year, we've developed Cheetah Plus, a special version of our best-seller with several upgrades and improvements. Cheetah Plus is set to start shipping out from mid-June 2022.

The new upgrades that set Cheetah Plus a class apart from Cheetah:
Newly applied Kenda anti-puncture tire, with reflective stripe on the wall: it increases durability and safety, especially when riding on rough roads.
Newly applied adjustable stem: can be adjusted both vertically and horizontally. The handlebar can be pulled toward or away from the rider, as required. Moreover, it accommodates a wider range of riders now. Tall guys don't need to worry anymore about the grips hitting their knees during steering.
Newly applied color combination: full black. Due to popular demand, we've developed a tank made from black leather and heat-stamped with the Revibikes logo. It's very low profile - you don't even notice the logo when you're in the dark.
Newly upgraded LCD firmware: now you can adjust the riding mode by simply turning on the power button on the control panel. Further, the error code shall show on the main screen in case of errors.
Newly added slow start feature: in the past few years, we've come across several cases where the bike, due to issues of overheating, displays an error code. With the slow start and an annually improved controller case, we can assure you that your bike shall never again be overheated. The slow start feature is adjustable on three levels (weak to strong) in the display menu. This feature also helps to maintain battery life. 
Newly applied headlight bracket: more rigid and durable.
We starts to take pre orders now via Link.