Cheetah the Retro is ready to assembly in factory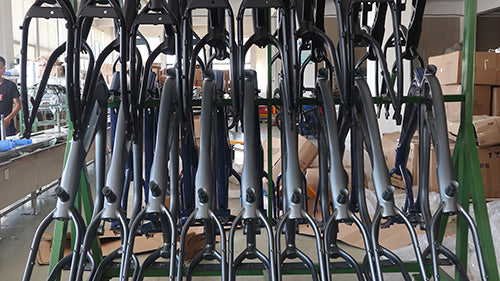 Recently we just got abundant frame of the Cheetah, which means we can start assembly and ship out them soon, which means we are gonna change retail price to $2,299. But with that price, you can get Cheetah within 2-5 days.
Cheetah will come out 3 color:
Black with Brown Leather Accent
Platinum Gray with Red Accent
Classic Blue with Black Accent
If you want to build you own Cheetah or any other model from civibikes, please contact info@civibikes.com
We are always happy to help to build a customizable ebike for our customers.  Customizable options include: color, components, motor, battery, own sticker.
Customization orders will only be accepted from Aug to Dec. Fully payment should be done by ordering.