2020 Cheetahs are Coming!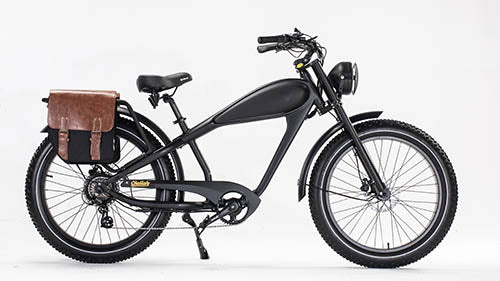 First, hope all of you guys safe and healthy during this special period.  Looks like more and more people are riding bicycles or electric bicycles to exercise, we were running out of stock very quickly from April. Since our factory and the entire supply chain in China are also affected by the epidemic, new Cheetahs are coming out slower than we expected. But finally, it's here.
On 2020 new Cheetah, we make the following improvements:
Enhanced electrical system safety, efficiency, and reliability.
Some of you may experience electrical faulty and error code on your display screen. Usually, we solve those problems by sending customer replacement parts. We know it's quite an annoying thing to have your bike not working for several days when you just want to cycle. We improve the controller and connector so that they are more reliable than ever before.
Brand new saddle(seat) design
We receive many complaints about Cheetah's saddle. They may creak during riding or the spring will come off. Of course, we send replacement parts to these customers but we are now making it better. Sit better and ride better. The new seat is manufactured by VELO™.
Brand new headlight design
New light is brighter and is powered by 12V-60V directly so it doesn't require any voltage converter in between the headlight and main battery pack. So it's also more reliable now. 
New LCD screen, with USB charging port!
We are introducing a new LCD screen to new Cheetah. The screen size is bigger and the control panel is more durable. The new UI (User Interface) looks stunning while providing more data. Now you can get access to battery voltage reading and torque output reading on the new screen. One more thing, it has a USB Type-A charging port underneath the control panel.
A stronger seat clamp quick release lever has been applied. It's more durable than the previous generation. For all previous customers who have your seat clamp broken, please contact us. We provide lifetime warranty.