New models under development
Hi everybody, we are excited to announce that currently we have 3 brand new models under development. They will come available before Thanskgiving. One of them will be a badass Cheetah Mini with 20inch wheel, although we haven't had an official name for that. The rest 2 are city cruisers with 26inch 2.5 tires. They'll catch your eyes!
For this Spring, we also bring you a new option for Cheetah, which is called Cheetah Plus.We made some improvements based on regular Cheetah. The Cheetah plus comes with below improvements:
Kenda™ Juggeranaut Anti-puncture tire, with reflective strip on side walls. This tire has special rubber formula thus it can protect the inner tube from being punctured.
Adjustable stem. We did receive many customer's comments, especially those tall ones, that they want to raise the handle bar so that it won't touch knees when steering. With this adjustable stem, now you are able to raise the handlebar around 2'' high, or 2'' forward. This can help most riders to find a more comfortable riding position.
A more intelligent firmware. The Cheetah plus comes with a newer version of fine tuned firmware which took our tech team a lot of time and try.
Here're some updates about the firmware:
Now you can read error code directly from main screen. No need to get into deep menu to check a simple error code, especially when it's gone so soon.
Now rider can switch bettwen ECO/NORMAL/POWER model by a single click on power button.
Now it's equipped with slow start feature. And this can be adjusted in the settings as well. Slow start function makes the bike shoot off much more gently and smoothly. Also it does help with controller to avoid overheat issue. There're 3 levels of slow start can be adjusted. 
Exterior change: A stealth thermoprint of Revibikes triangle logo on both sides of tank covers.
Here I share with you guys some early preview of that bike.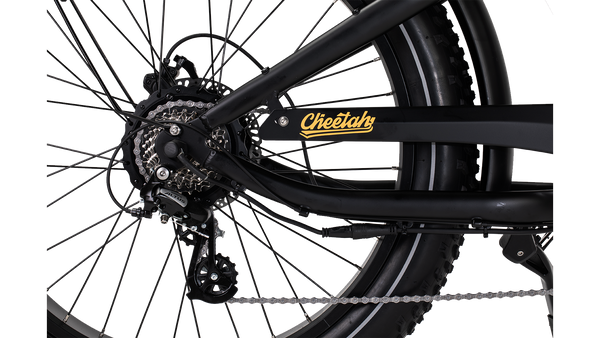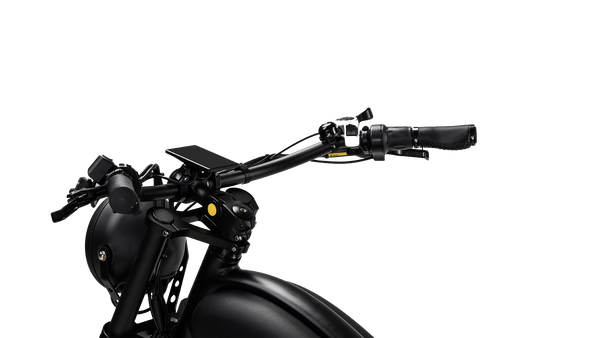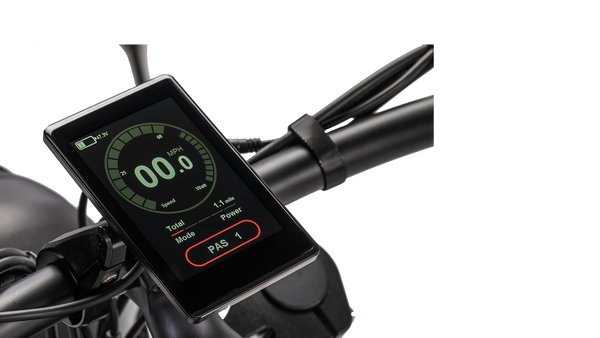 ---